The Veterinary Care Group's Westbury location in Long Island had their first case of the coronavirus a week after two New York house cats had tested positive for Covid-19 on April 22 — the first pets in the U.S. to have the virus.
It was a fearful day, as one of the workers at the veterinary hospital tested positive— although it wasn't from caring for an infected animal. "It's not confirmed that dogs or cats can spread the virus to humans. There's no evidence of that," says Medical Director Mario Costa of the Oyster Bay and Westbury locations.
---
"But I would warn the absence of evidence is not necessarily the evidence of absence," he added. "That means just because we haven't shown that dogs and cats can spread the infection to humans doesn't mean they can't. The safest thing to do if someone in your household tests positive for the coronavirus is stay clear of the animal if you can or have someone who is not infected take care of it."
Once the worker with coronavirus was isolated, the entire Westbury facility was shut down for a few days. Everyone else was tested and the facility was deep cleaned. "It's definitely been trying times," says Dr. Costa. "The real positive aspect is that we have seen how people really come together and do the right thing in these situations and help each other out. Everyone has been stepping up. We are understaffed because of everything going on and everyone is helping in these trying times."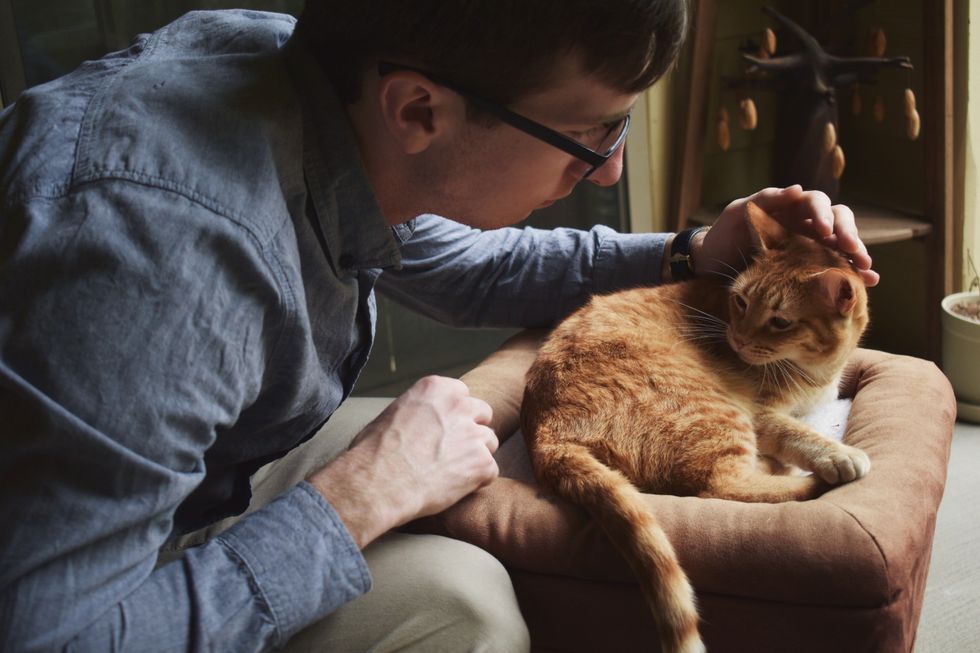 Photo by Marina Hanna on
Like most vet hospitals, they are mandated to emergency surgery, sick appointments and essential surgeries such as vaccines and neutering. No clients are allowed in the building and everything is operated curbside. They bring their own leashes, careful not to let any materials from the outside infect their workers. They all wear masks and gloves. There has been some backlash to the new policy and procedures. Some want to be with their pet. Others get angry that grooming isn't essential anymore. "We are taking serious precautions," says Dr. Costa. "We're trying to protect ourselves and others. There is a risk of coming in contact with pets and people and getting the virus, but we are doing everything we can to avoid it."
As far as Dr. Costa's seen, coronavirus in animals is nowhere near the pandemic that's been happening with their owners. Several labs have developed a SARS-CoV-2 test for pets, but none have broadly administered it. Although the test is costly and not covered by insurance, it will only be administered if the pet shows respiratory signs and the more common causes for infections are ruled out. Their clinics haven't encountered any positive cases so far.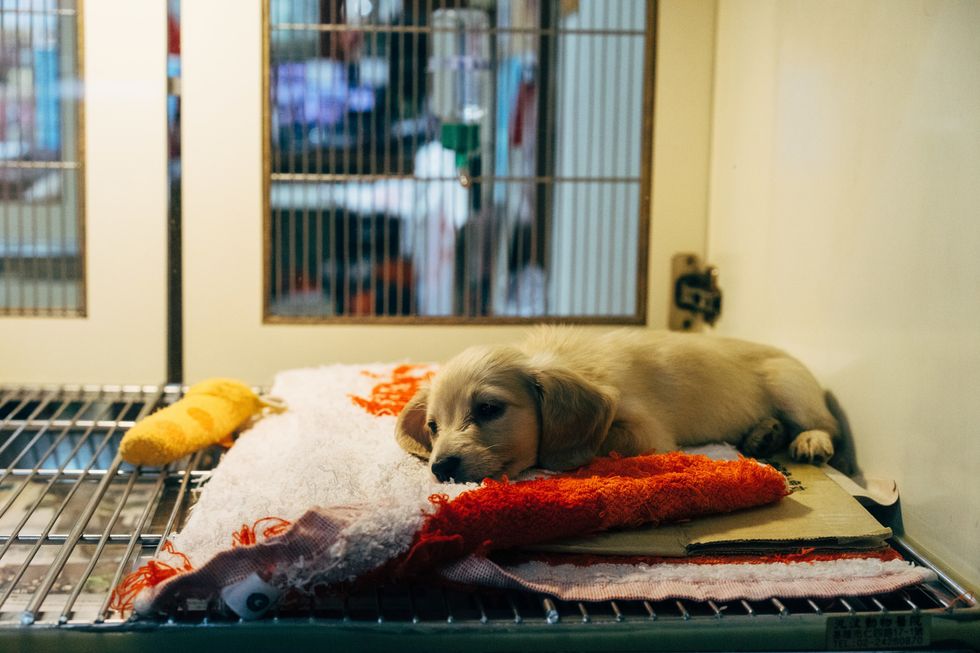 Photo by Markus Winkler on
When the pandemic first began, Dr. Costa saw respiratory cases in cats far more than he usually does. But, he claims, during the winter months, that's usually the case. "We're still learning a ton about what this virus does to animals, specifically dogs and cats. A lot of it really unknown at this point," he says. "It's possible that cats and dogs are getting infected, but not showing clinical signs. It's most likely there are a lot of positive cases out there, especially if they are getting exposed to the virus if someone in the household is infected, but we are not catching it because we aren't testing a wide percentage of the animal population."
If an animal tests positive, Dr. Costa says that it's mostly sneezing and upper respiratory signs, but it's not analogous to the human infection. "As far as what we've seen, animals haven't required real intense treatment. Whether it's nebulization to reduce the amount of nasal discharge they are having or an antibiotic to prevent second bacterial infection, we let the virus take its course. Just like the common cold for adults. We haven't really seen widespread life threatening consequences."
Dr. Costa says people are less fearful now. He says a lot of it stems from the fact that most pets are only in contact with their household. The chances of contracting the virus from humans are way greater than getting it from your pets. He says: "In fact, pets are more likely to get it from their owner because they are the ones out and about."
He believes right now it's important not to let your animal mingle with others outside the home. The virus can live on fomites, which means things like leashes, collars and clothes can carry it and the virus could be transferred to you or your pet. The safest thing to do, he says, is social distance yourself and your pets. Dr. Costa mentioned a few studies that have shown that pets can duplicate the virus. One in China found that dogs, cats and ferrets could replicate the virus inside of them and potentially spread it to other animals. "But there is definitely no clear-cut evidence," he says. "We're taking the pulse of the scientific community and trying to figure out a scientific consensus and that takes quite a bit of time with replication of multiple studies. There just hasn't been enough evidence yet to make broad conclusions."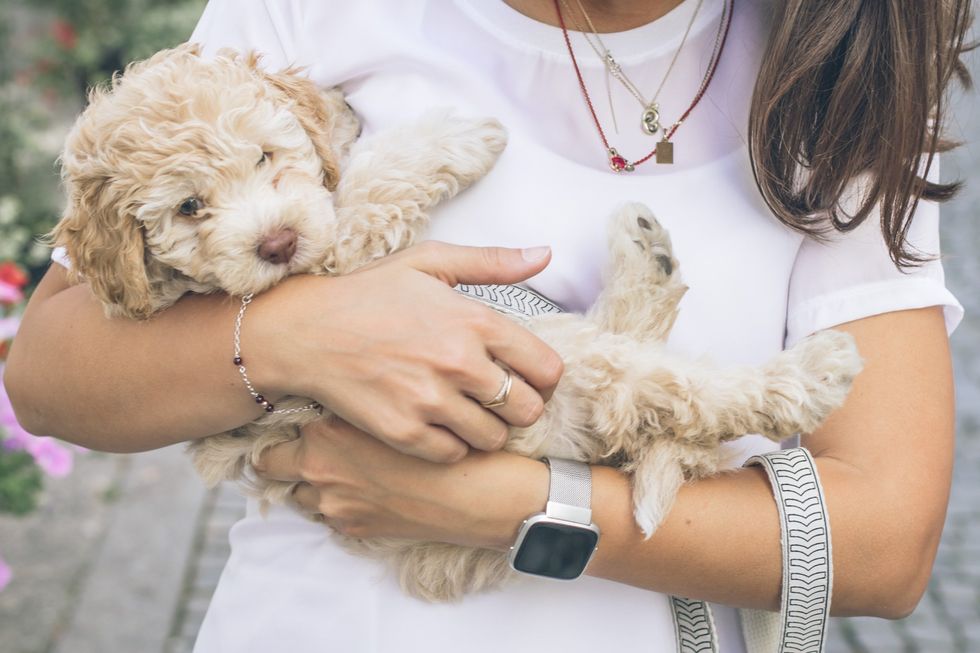 Photo by FLOUFFY on
One positive aspect is that since people are home from work and have a lot more time now—there has been a large influx of people adopting and caring for animals. "I've been seeing a lot more pets now that everyone is home. People are noticing more about their pets that they wouldn't otherwise have noticed because they are spending way more time with them. People have time to train properly while they're home. It's great and interesting so many more people are adopting animals."
For the vet community, it's still essential to see the animals and examine them. But it's sometimes difficult to tell what's essential protocol. Dr. Costa believes it's still a grey area that they are figuring out as time goes on. "People are saying the world is never going to be the same in how we do business. But it's not feasible to operate only by video, phone calls or pictures. We have to physically examine a pet," he says. "There is definitely a general concern over the situation we are facing—it's natural during these times. I have personally seen the value of having the clients there with you. But we are all trying are best in this pandemic we're facing right now."
From Your Site Articles
Related Articles Around the Web